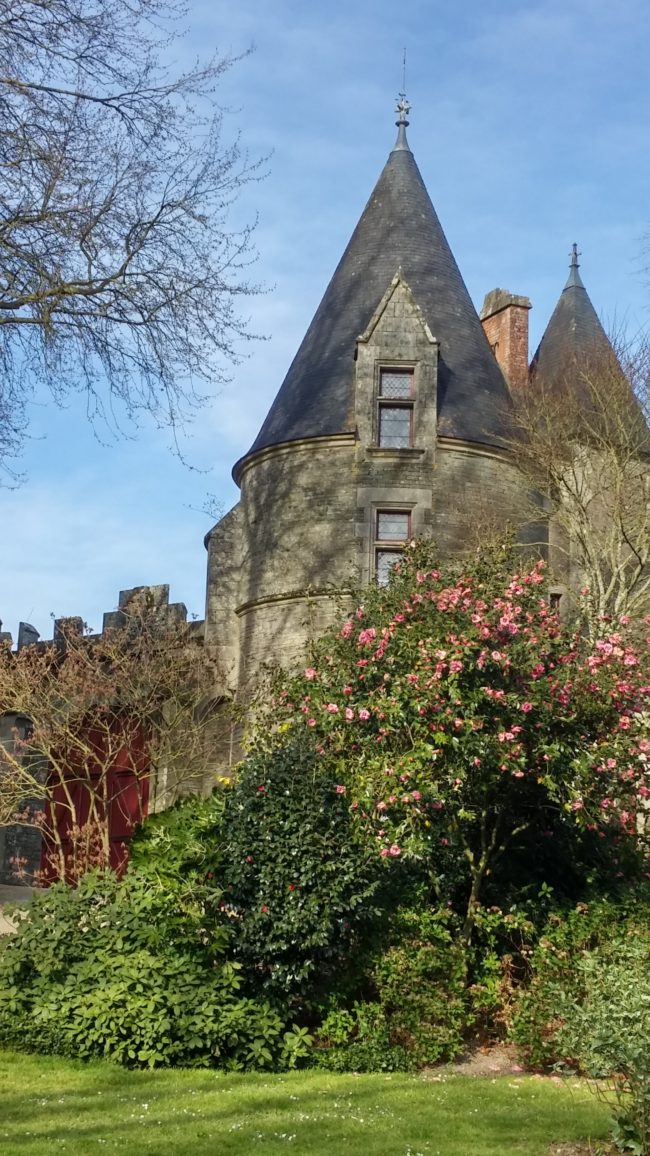 In front of the sumptuous Renaissance facade lies a French garden created at the beginning of the 20th century by the landscape architect Achille Duchêne. Boxwood and carefully cut yew trees frame large lawns. In the moat, two stone lions from Italy, watch over the serenity of this garden.
Below, the rose garden, with 160 roses belonging to 40 different varieties and many perennials, is the work of landscape architect Louis Benech.
Following the central alley, then appears an English park, at the foot of the ramparts, in a sheltered valley. Rare trees, a collection of cornus, hydrangea plantations but also many rhododendrons adorn this park protected by imposing old trees. Benches, as well as a picnic area, allow to extend pleasantly the visit of the field.