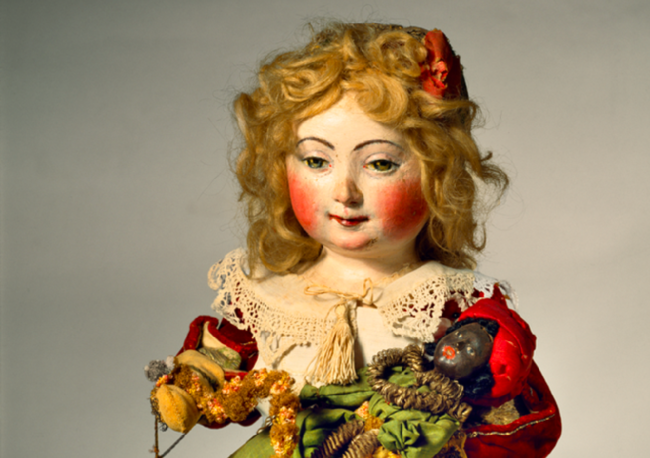 Dolls and toys
More than 30 years ago, Antoinette de Rohan discovered in the attic of the Château, a collection of dolls started at the end of the 19th century by Herminie de Rohan, the great-grandmother of her husband, Josselin de Rohan.
It will take several years to inventory and complete this collection, looking for the origins, the particularities, the stories of all these dolls. In 1984, Antoinette de Rohan inaugurated the Museum with hundreds of dolls, the oldest dating back to the 17th century. Little by little, thanks to the generosity of many donors, the family collection is enriched with new dolls, toys and games. This is how temporary and varied exhibitions can take place from 1988, with a different theme every year.
The Rohan collection currently has a total of almost 5,000 pieces, in particular a large collection of dolls in Breton costume, an exceptional set of dolls from Japan, as well as many toys, board games, doll houses, dinners, animals, trains , planes of yesterday and today. This collection is considered the most important private collection of dolls and toys in France.