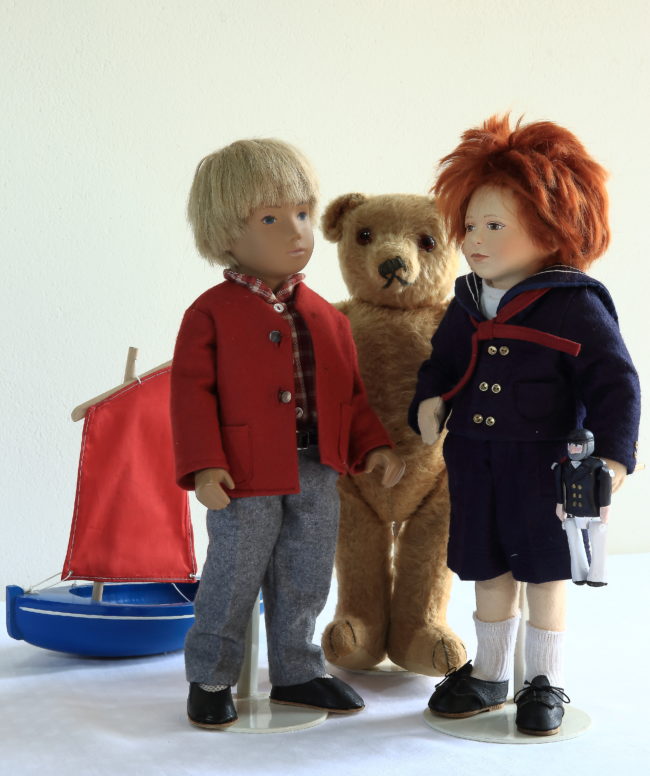 Dolls and Toys
Nearly forty years ago, Antoinette de Rohan discovered a collection of antique dolls in an attic. Herminie de Rohan, her husband's great-grandmother, started it towards the end of the 19th century. It took several years to catalogue the collection, during which she researched the origin, particularities and the story behind each doll.
In 1984, she inaugurated the Doll and Toy Museum, displaying, for the first time, hundreds of dolls, the oldest dating back to the 17th century. Since then, thanks to the generosity of many donors, the original family collection has been extended. New dolls, toys and games have been added every year enabling her to mount themed exhibitions annually since 1988.
Today, the Rohan collection comprises nearly 5,000 objects, including a large number of dolls in Breton costume and an exceptional set from Japan. And it now also contains historic and contemporary toys, board games, animals, trains, planes and fully equipped doll's houses with dining rooms, furniture and china. It is thought to be the largest private collection of dolls and toys in France.