PRACTICAL INFOS
CHÂTEAU DE JOSSELIN
Place de la congrégation
56120 JOSSELIN
02 97 22 36 45
contact@chateaudejosselin.com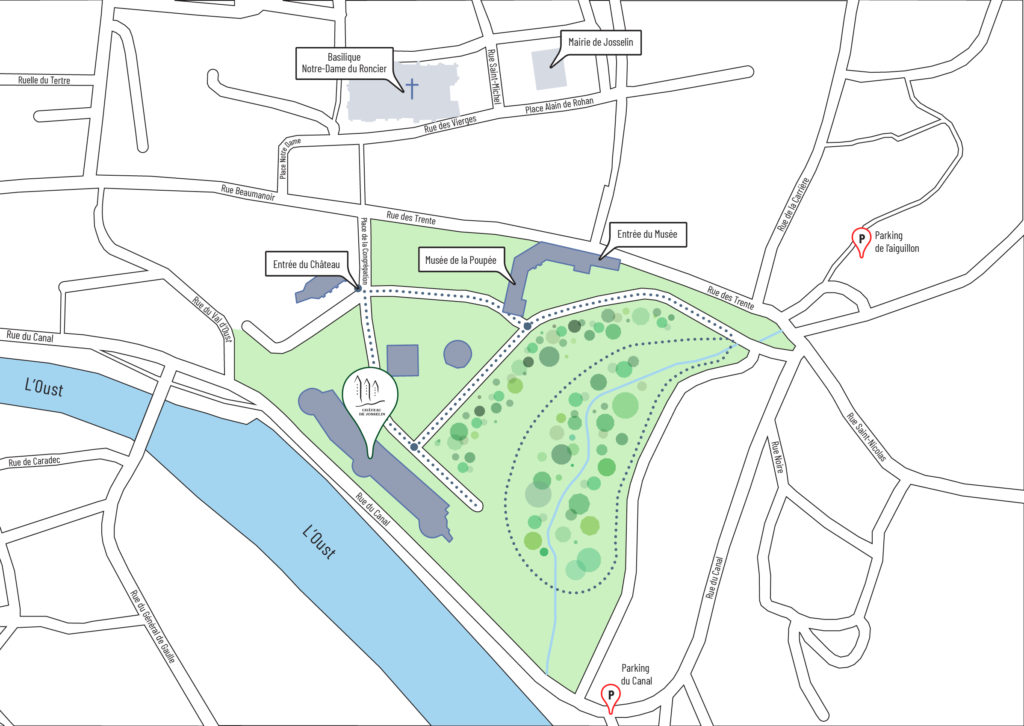 PLEASE NOTE
If a member of your party is a person with reduced mobility, please contact us in advance so that we can advise you which entrance to use.
ACCES AND PARKING
By car : Josselin is on the RN24 approximately halfway between Rennes and Lorient. Free parking in town.
By public transport : By public transport: a regular TGV service runs from Paris to Rennes. Buses run from Rennes station to Josselin several times daily, timed to correspond with the arrival and departure of TGVs.
 Picnic area & tables available in the gardens
 We regret that dogs are not allowed.
  Pushchairs/strollers are allowed in the garden. Storage space is available during your visit.