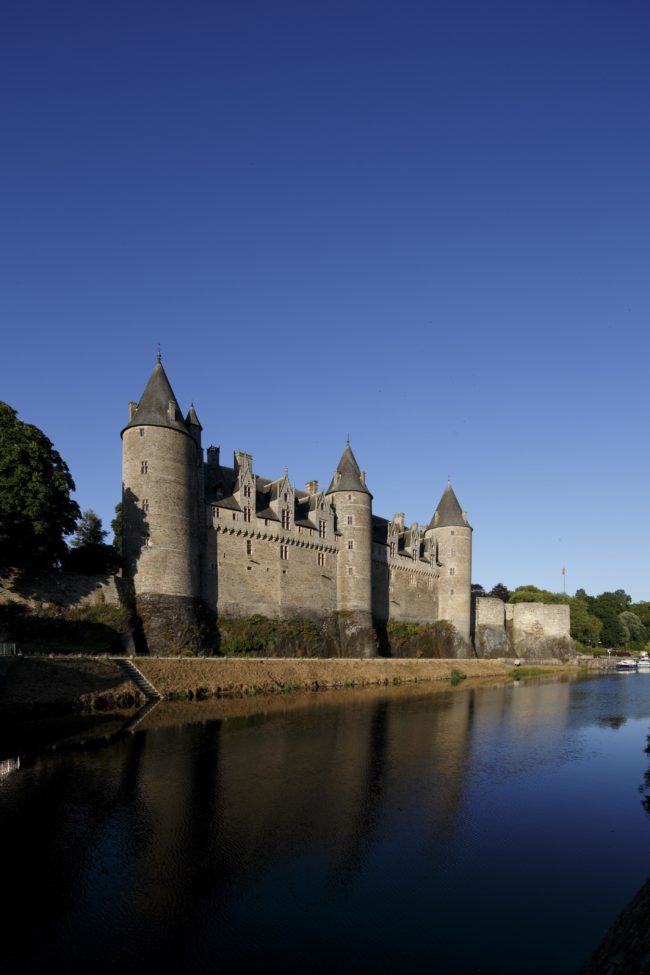 A castle with one thousand years of history
The Castle dates from the early 11th century, when the Viscount of nearby Porhoët built a stockade on this rocky promontory overlooking the valley of the river Oust. In 1370, Olivier de Clisson, Constable of France, built the fortress you see today: an impressive keep surrounded by nine towers. On his death in 1407, the Castle passed to his son-in-law, Alain VIII of Rohan. Early in the 16th century Duke John II of Rohan added the magnificent ducal residence in the Renaissance style. The façade, which you see as you enter the courtyard, is an outstanding example of flamboyant Gothic and Breton Renaissance architecture, as rare as it is exceptional.
The 17th century wars of religion saw the destruction of three of the nine towers on the orders of Cardinal Richelieu. During the French Revolution, the isolated tower served as a prison. Later, two more towers were demolished and the Castle remained abandoned until about 1850, when Duke Josselin X of Rohan, and his son Alain, began a major restoration. With the assistance of the architects Jules de la Morandière and Henri Lafargue, the Castle slowly returned to life becoming once again the Rohan's family home.
The Rohan family still lives here and has worked tirelessly for its preservation and upkeep.